Van Helsing is a Legendary Necro-Mythic mutant which can be obtained by the Basic Version for 650

.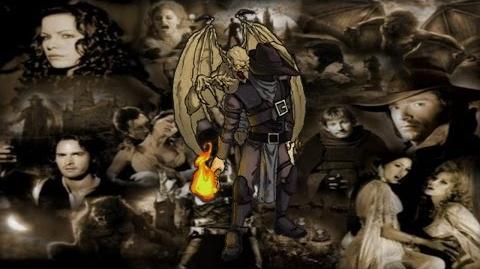 Appearance
Van Helsing is a masked man dressed in black hunter attire with a piece of loincloth hanging from his belt carrying a torch on his right hand and a scroll on his left.
There's a gargoyle-like creature with bat-like features on the head, sharp claws at the bend of the membrane wings and three skeletal fingers with black claws on each hands, accompanied him from behind.
Stats
Attacks

Grave's Pact

Heaven's Pact
Biography
This monster hunter as known as feared, entered the arena to find his arch enemy: the Lord of Vampires.
Trivia
Gallery