Tricera Tank

General Information
Genes
Ability
Boost
HP
1832
Speed
3.23
Category
Breedable?
Elite Versions
Tricera Tank is a Legendary Zoomorph-Cyber mutant.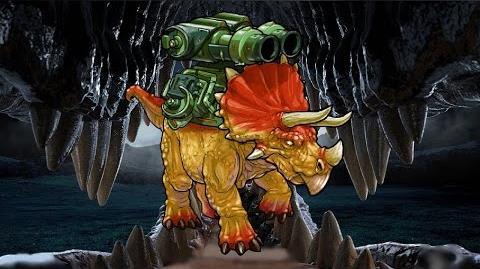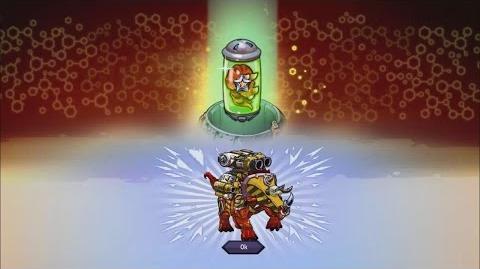 Appearance
It appears to be a Triceratop with a two-barrel canon turret straped onto its back.
Stats
Attack: Cataclysmal
Life: Tank
Speed: Very Slow
Attacks

Skullcrusher

Jurassic Laser
Mutopedia Entry
"Baron Urban was always fascinated with dinosaurs, especially after finding an old VHS of a 1990s movie amidst the ruins of Neo-Hollywood. What creature better than a savage, canon-wielding Trcieratops could challenge the arena's most fearsome mutants and destabilise the fiercest Psy-Captains?  To date, this Triceratops is the toughest specimen in your mutopedia!"
Trivia
This mutant has the lowest speed stat in the game, making it the slowest mutant to date along with Hog the Ripper.
This mutants design might have been inspired by Riding Gun in Turok 2: Seeds of Evil.
This mutants design might have been inspired by Horridon in WoW.
Gallery
Ad blocker interference detected!
Wikia is a free-to-use site that makes money from advertising. We have a modified experience for viewers using ad blockers

Wikia is not accessible if you've made further modifications. Remove the custom ad blocker rule(s) and the page will load as expected.