Snowmage

General Information
Genes
Ability
Curse
HP
1386
Speed
6.25
Category
Breedable?
No
Snowmage is a Winter-inspired Seasonal Mythic monogene mutant, available during Winter in the Shop for 500

. 
Appearance
Snowmage is a living snowman with floating torso and hands, and no arms and legs tossing a snowball.
Stats
Attack: High
Life: Tank
Speed: Fast
Attacks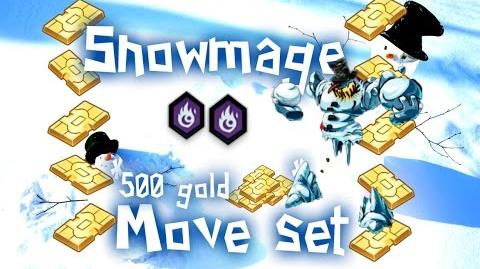 Blizzard

Snowballs
Mutopedia Entry
"After four expeditions completely disappeared, scientists from Cold & Colder Inc. have discovered that Blizzard VI's snow was actually alive. Aggregated in blocks, it gives birth to a powerful wizard, the Snowmage, able to ice any opponent."
Gallery
Ad blocker interference detected!
Wikia is a free-to-use site that makes money from advertising. We have a modified experience for viewers using ad blockers

Wikia is not accessible if you've made further modifications. Remove the custom ad blocker rule(s) and the page will load as expected.