Shinigami Painter is a Legendary Mythic-Zoomorph mutant who first appeared in limited offer Prestige Pack and was sold in the Shop for 1,900

in its Gold version.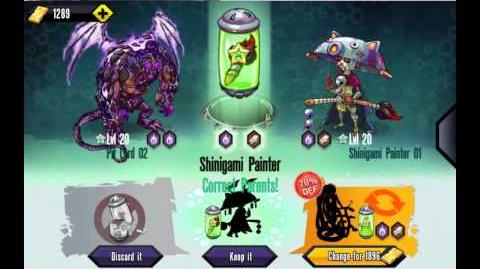 Appearance
Appears to be a humanoid panda child wearing a long cape, ninja headband, and holding a large brush with a sword handle by his side.
Stats
Attack: Low
Life: Average
Speed: Fast
Attacks

Lethal calligraphy

Dragon invocation
Biography
Words are sometimes more powerful than hits. That monk is practicing an ancestral art which allows him to fight with the strength of his brush and his prayers.
Trivia
Gallery