Scare Bear is a Legendary Necro-Zoomorph mutant. It can be bought with

in the Shop or won in the slots during a Mutant Slots event.
A Gold version of this mutant is also available in the Movies Reactor.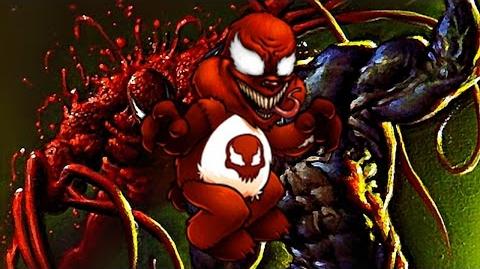 Appearance
Scare Bear looks like an undead green care bear with a white belly. The sign on its tummy is a red skeleton head. Its stuffing protrudes through a hole in the cranium and the left arm seems to be a replacement since it is of a lighter shade of color and there is a seam at the shoulder.
Stats
Attack: Low
Life: Average
Speed: Fast
Attacks

Rainbad

Topples
Biography
When a nearby maximum security prison offered to use prisoners to help meet the demand for the new must have present Carey Bearys, it seemed like an ideal solution for the company. Unfortunately Baron Urban saw this a great opportunity to cause some chaos so he supplied the prisoners with some hi-tech cyborg chips, the result is this scary Scare Bear a blend of psychotic behavior and robotic efficiency.
Trivia
Gallery
Larva