Pit Lord is a breedable Mythic-Mythic mutant. the easiest way to get one is cross-breed two Demons.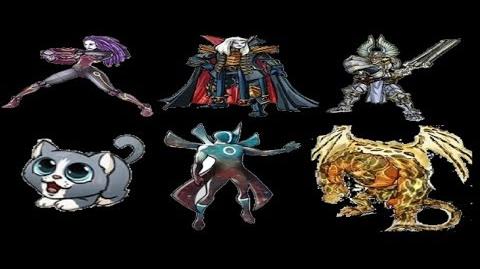 Appearance
Pit Lord is a large demon with lava-like skin, large horns, a tail and fractured, bone-like wings.
Stats
Attack: Destructive
Life: Tank
Speed: Very Slow
Attacks
Original

Fist of Chaos

Hell Fire
Big Boss!

Fist of Chaos

Hell Fire
Biography
From the depths of the fiery pits themselves come the lord of the domain. Here to snuff out all who would stand before him and if he conquers the arena, what could be next for this dark lord!
Trivia
A possible reference to the Lord Of the Pit from Magic The Gathering.
May also be a reference to the Pit Lord from Dungeons & Dragons.
Bears a resemblance to the Balrog from J.R.R Tolkien's Lord Of The Rings.
The platinium form is a possible reference to diablo
Gallery