Optimus Zord

General Information
Genes
Ability
Retaliate
HP
1148
Speed
6.25
Category
Breedable?
Elite versions only
Optimus Zord is a Legendary Cyber-Saber mutant which can be obtained by buying the Basic version, including free 50 Experience Jars, for $ 4.99 USD or the Gold version for 2,000

.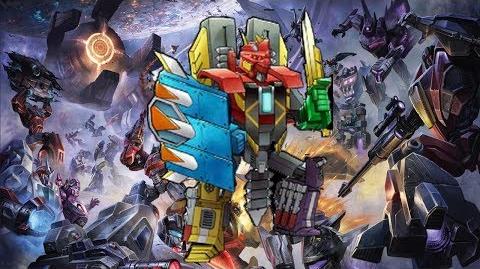 Appearance
Appears as a purple robot wielding a blade and laser cannon on one of its arm
Stats
Attack: Low
Life: Resistant
Speed: Fast
Attacks

Ranger Blade

Power Cannon
Mutopedia Entry
"Arrived on Earth in searching for his war brothers, Optimus Zord enters the ring! Let's hope that his growing fame reaches his kind before he finishes in a scrap metal pile."
Trivia
His name is a combination of Optimus Prime from Transformers and Zord from Power Rangers franchise.
Gallery
Ad blocker interference detected!
Wikia is a free-to-use site that makes money from advertising. We have a modified experience for viewers using ad blockers

Wikia is not accessible if you've made further modifications. Remove the custom ad blocker rule(s) and the page will load as expected.