Omikami is a Legendary Mythic-Zoomorph mutant which can be obtained through the ???.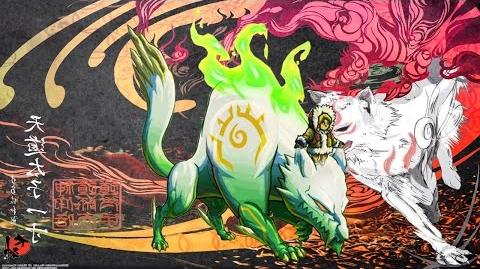 Appearance
Edit
Omikami is a mythical white wolf. She has a marking on her shoulder, green flames on her back, and a tiny dwarf with winter jacket riding on her neck.
Attack: Destructive
Life: Tank
Speed: Slow

Spirit Shard

God's Bite
Biography
Edit
Embodied in this gigantic white wolf, Omikami is the goddess of Sun and Light. She came on earth to spread peace and order. In the arena, her only goal is to clean up the horrors which live here.
This mutant is a reference to Amaterasu-ōmikami, the goddess of the sun but also of the universe in Shinto religion.
She also reference to Amaterasu from the game Okami since she took a form of white wolf isntead of her real or human form.
Her Platinum version resembles Kurama from Naruto.