Nordic Knightmare is a Saber-Saber mutant you can get early. The easiest way to get one is to cross-breed 2 Warriors.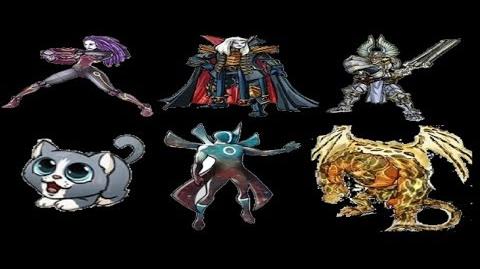 Appearance
Nordic Knightmare is blond male in a suit of armor wearing a helmet with wings on both sides and wielding a massive broken sword with engravings on it.
Stats
Attack: Medium
Life: Average
Speed: Intermediate
Attacks

Vorpal Cleave

Thoratious Thunder
Biography
Yeah you know you like it big and they don't come bigger than this! The Norse gods themselves would quake it their beds if they saw this guy coming and I wouldn't blame them. I'd say he's all man but he's worth more than ten.
Trivia
His appearance is similar to Paladin/Knights on Heroes of Might & Magic 5 cover.
His appearance also similar to Tower Guards of Minas Tirith from Lord of The Rings.
The Silver version is the only version where Nordic Knightmare doesn't have the helmet.
His Japan Reactor version resemble a Japanese creature called Oni.
Gallery
Larva