Muddypeat is a Legendary Necro-Saber mutant which can be obtained through buying the Exclusive Pack, along with a Gold Furnace and 1,300

for $19.99.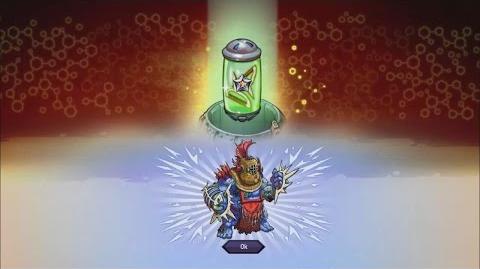 Appearance
Muddypeat is a humanoid-amphibious creature equipped with two brass knuckle-like bone weapons. He also wears and apron and is covered in barnacles. His platinum version is equipped with a deep sea diver helmet.
Stats
Attacks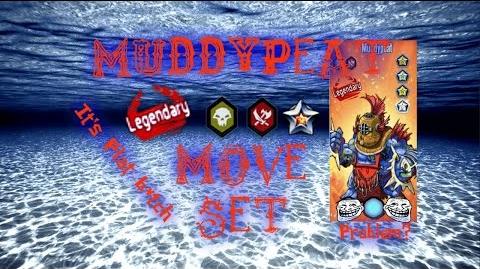 Ghost Anchor

Narwhal Punch
---
↑

Muddypeat makes gestures while ghostly anchors are flung at the enemy from behind him. The attack ends with a larger anchor smashing straight into the enemy.

↑

Muddypeat punches the enemy multiple times and ends with a powerful uppercut with both fists.
Biography
Muddypeat still remembers the events that led to his horrible mutation. While searching for his lost dog in the swamp, he accidentally fell in the pond where a nuclear power plant poured all of its radioactive rash. Although radiations did not kill him, they forced his body to adapt to the swamp and he became the monster he is today.
Trivia
Gallery