Mantidroid

General Information
Genes
Ability
Drain Life
HP
1041
Speed
4.55
Category
Breedable?
Specific Breeding
Mantidroid is a Secret Recipe Zoomorph-Cyber mutant, that is only available by crossbreeding specific mutants together.
Appearance
Mantidroid resembles a mechanical praying mantis.
Combinations
The specific parent combinations for Mantidroid are: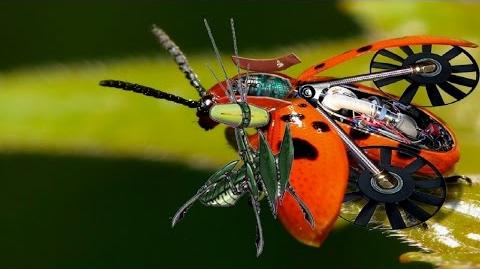 Stats
Attack: High
Life: Average
Speed: Intermediate
Attacks

I love you

Smoldering look
Mutopedia Entry
"Most Aliens are in some way humanoid in appearance. Mantidroid certainly breaks this common conception with its distinct insect like appearance."
Trivia
Gallery
Larva
Ad blocker interference detected!
Wikia is a free-to-use site that makes money from advertising. We have a modified experience for viewers using ad blockers

Wikia is not accessible if you've made further modifications. Remove the custom ad blocker rule(s) and the page will load as expected.