Leonidas

General Information
Genes
Ability
Retaliate
HP
1221
Speed
4.17
Category
Breedable?
Elite Versions Only
Leonidas is a Legendary Saber-Necro mutant. It was available in the Shop for a limited time as a bonus with the purchase of the $19.99, $49.99 or $99.99 (USD) Gold packages.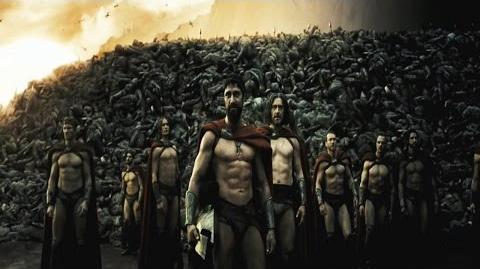 Appearance
Appears to be an undead man wearing a battle skirt and sandals and equipped with two swords on his back. His wrists are chained to the ground by ghostly chains.
Stats
Attack: Very High
Life: Tank
Speed: Slow
Attacks

Blades of Chaos
Ghosts from Sparta
Mutopedia Entry
"Commander of the Spartan Army, Leonidas led thousands of battles. Men, Demons, Gods, they've all been crushed under his swords and fury. There is a myth telling Urban invoked the Legendary demigod of War from hell to rule over the tournament, promising him to bring his wife back from the dead as well as immortality."
Trivia
Inspired by King Leonidas of Sparta.
May also have been inspired by Kratos and Deimos from the God of War video game franchise, due to this Mutant looks like fusion between Kratos and Deimos and his chains and swords which Kratos and Deimos also wields. The Platinum version also strongly resembles Kratos.
His Gold version resembles Drax from Marvel comic and franchise
It was first seen in the Miami Beach Clash PvE event.
His Necro attack "Ghosts from Sparta" maybe a reference to Kratos' alias "The Ghost of Sparta".
Gallery
Ad blocker interference detected!
Wikia is a free-to-use site that makes money from advertising. We have a modified experience for viewers using ad blockers

Wikia is not accessible if you've made further modifications. Remove the custom ad blocker rule(s) and the page will load as expected.