Lancelot

General Information
Genes
Ability
Curse
HP
1188
Speed
5.56
Category
Breedable?
Elite versions only
Lancelot is a Legendary Saber-Saber mutant which can be obtained through ???.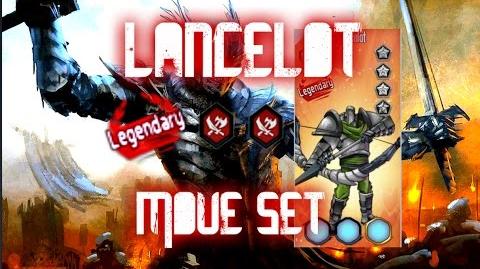 Appearance
Edit
Appears to be an archer knight.He's wielding a metal bow and arrow
Attack: Medium
Life: Resistant
Speed: Fast

Divine Arrow
Judgement Rain
Mutopedia Entry
Edit
"A powerful knight of the ancient world. He comes to bring down his enemies with his heavy lance of judgement. He will destroy anyone who stands between him and his love."
His name is directly taken from one of the Knights of the Round Table in the Arthurian legend, Sir Lancelot du Lac.
Given the fact that he wields giant arrows that are very similar to lances, he could be partialy inspired by the silver knights from the Dark Souls franchise, who also wield giant bows with spearlike arrows.
Ad blocker interference detected!
Wikia is a free-to-use site that makes money from advertising. We have a modified experience for viewers using ad blockers

Wikia is not accessible if you've made further modifications. Remove the custom ad blocker rule(s) and the page will load as expected.