Genes are traits possessed by mutants. When one gene trumps another in its own class it does 25% more damage (Strong) to it and 25% less damage (Weak) to the gene which trumps it.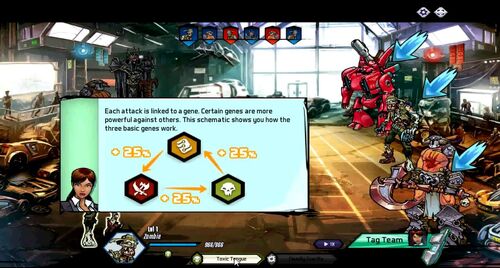 Initially 3 basic genes are introduced which have 25% relations to each other: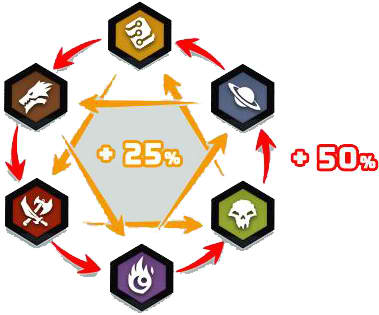 Another triangle of 25% relations is introduced later:
Beyond that though, instead of the 25% Strong/Weak dichotomy it introduces the 50% Pathetic/Brutla dichotomy of interaction between the basic trio and the advanced trio.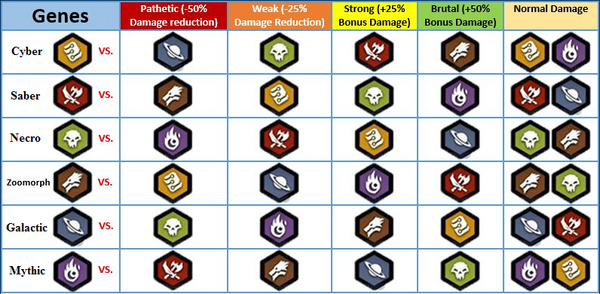 Ad blocker interference detected!
Wikia is a free-to-use site that makes money from advertising. We have a modified experience for viewers using ad blockers

Wikia is not accessible if you've made further modifications. Remove the custom ad blocker rule(s) and the page will load as expected.