General Chaos is a PvP exclusive Saber-Cyber mutant which was only obtainable by qualifying in the Experts bracket of PvP Season 19. The Silver version was also on sale in the Shop for a limited time for 10,000,000
.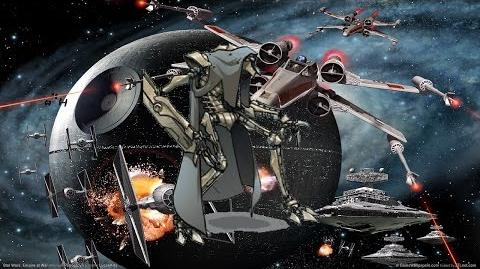 Appearance
General Chaos looks like a robotic skeleton with claws on his hands and feet. He is wearing a gray colored cloak and is equipped with a laser blaster on his right arm and a long extendable blade on his left arm.
Stats
Attack: Medium
Life: Resistant
Speed: Intermediate
Attacks

Cutter

Fast Blaster[1]
---
↑

His Cyber attack changes into "Heavy Blaster" after the upgrade.
Biography
In 2020 a new computer virus cause havoc. Nicknamed General Chaos. It was finally defeated by a worldwide combined operation by the top Cyber Security Agencies. Unfortunately before this happened the virus infected an early version of Darwin Breeding Lab Equipment and a physical representation of General Chaos was Born (Not Really True)
Trivia
Gallery