Gandolphus is a Rare Mythic-Saber mutant. You can breed him easily through cross-breeding Demon with Warrior. You can also purchase his larva for

in the Shop.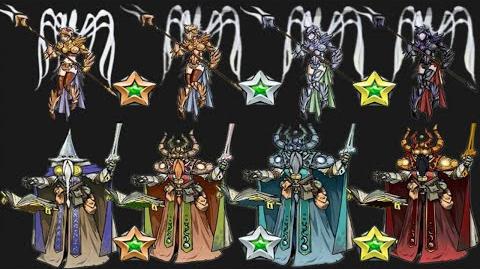 Appearance
Gandolphus looks like an elderly man in a wizard-like outfit. He is seen carrying a magical book and a sword.
Stats
Attack: Very Low
Life: Weak
Speed: Very Fast
Attacks

Spell Strike

Astral Sword
Biography
The arena is open to all, even those who seem past their prime. But with age comes knowledge and with knowledge comes power, do not judge this fancy dress shop santa from his clothes, but rather the arcane powers the wields with deadly precision. Get too close and he'll skewer you for your lack of respect for elders and betters!
Trivia
Gallery