The Galactic Guardian is a Legendary Saber-Galactic mutant. It is the 9th Legendary mutant to be released.
It is also available in an alternate Gold version in the Gods of the Arena reactor collection.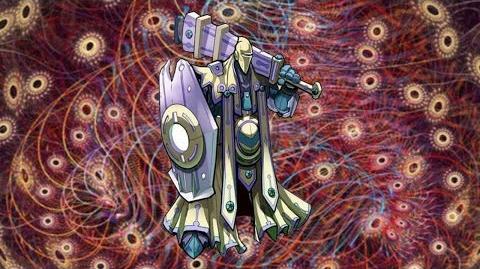 Appearance
Appears to be a giant wielding a large Claymore-like sword and shield and wears a full white body cloak and helmet.
Stats
Attack: Cataclysmal
Life: Tank
Speed: Very Slow
Attacks

Space Mace

Shield Beam
Biography
In the early days of cross breeding mutants, some Kings and Emperors used this to create dedicated Warriors to defend them. The best and most effective of these creations were known as the Galactic Guardians. They were widely used until one Guardian turned against his master, so they now put their training to the test in the arena.
Trivia
Gallery