Engineer is a Legendary Mythic-Galactic mutant. It was offered as a free gift with the purchase of select gold packages of $19.99, $49,99 and $99.99.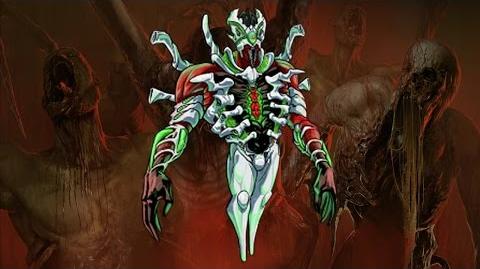 Appearance
Engineer is a floating white-skinned muscular humanoid alien and its hands looks misproportioned to its body. Its clothes looks like some kind of exoskeleton and it don't have a pair of feet.
Stats
Attack: Destructive
Life: Tank
Speed: Slow
Attacks

Xenomorph

Triincal
Biography
Engineers are strange creatures. They probably created human kind millions of years ago, but they also created the Xenomorphs, one of humanity's worst enemies. Some say they are Gods. However they can be seen fighting regular Mutants.
Trivia
This mutant is a direct reference to the Engineer aliens from the movie, Prometheus.
This mutant's basic form resembles the Engineer aliens without it's spacesuit and it's Gold form resembles the Engineer aliens when wearing their spacesuit with the helmet which resembles an elephant.
This mutants Bronze and Silver forms resemble Galactus, the Devourer of Worlds from Marvel Comics.
Although this mutant has both Mythic and Galactic genes, it possess the Saber ability, Retaliate.
It's "Xenomorph" attack summons multiple Gold Xenos mutants.
Gallery