Dug Dario is a Legendary Necro-Galactic mutant which can only be obtained through the Lucky Slot from September 19th-25th, 2016.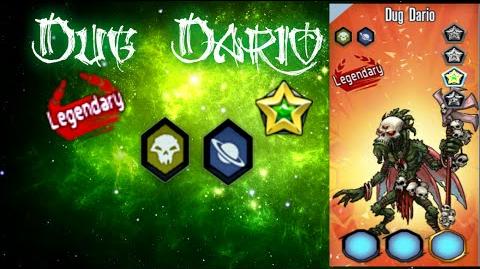 Appearance
Dug Dario is a skinny and grey skinned humanoid alien with 2 pair of wings on his back. He wears a brown loincloth and a necklace. He's wielding a staff with 2 skulls on it, the staff is used as a rifle, which is implied by his Galactic attack Hidden Rifle.
Stats
Attack: High
Life: Resistant
Speed: Intermediate
Attacks

Spirit Traffic

Hidden Rifle
Biography
Born long ago in a far away galaxy, Dug Dario is actively looking for new slaves to sell on his planet. Keep an eye on him, he would be capable of stealing your larvas without you realizing it.
Possible references
Gallery