Crawlorax

General Information
Genes
Ability
Boost
HP
1301
Speed
3.57
Category
Breedable?
Elite Versions
Crawlorax is a Legendary Galactic-Zoomorph mutant. It is only obtainable by completing the Legendary IV Mutants Bingo grid or in Mutants Slots during the LEGENDARY EVENT.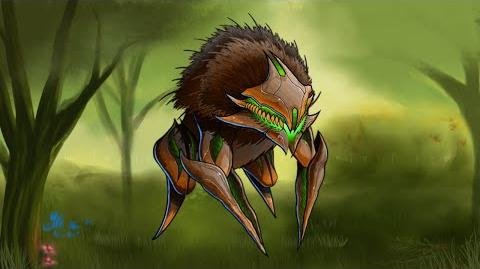 Appearance
Crawlorax is an odd looking alien creature.It have no eyes,split mandible,sword shaped limbs,and hairs which are covers it's neck and back.It's jaw and limbs are emmiting green light
Stats
Attack: Cataclysmal
Life: Tank
Speed: Very Slow
Attacks

Acid Burst

Fury
Mutopedia Entry
"Old guardian of an anceint arch of which he defended its treasure.He feeded on adveturers who tried to take it until the day four of them defeated him and sent him to the arena"
Trivia
Kobojo taked out 100 damage to this mutant, because they thinked of a slighlty disadvantage on him. Beeing the very first mutant Kobojo did that.
This mutant's sword like limbs resembles Waroga's arm from Ultraman Cosmos
Gallery
Ad blocker interference detected!
Wikia is a free-to-use site that makes money from advertising. We have a modified experience for viewers using ad blockers

Wikia is not accessible if you've made further modifications. Remove the custom ad blocker rule(s) and the page will load as expected.