Cosmo Kong

General Information
Genes
Ability
Wound
HP
1221
Speed
4.35
Category
Breedable?
Yes
Cosmo Kong is a Legendary Zoomorph-Galactic mutant and is the second Legendary mutant to be released.
Cosmo Kong is able to be purchased in its basic version for 500

in the one-time Surprise Offer when a player reaches Fame Level 37.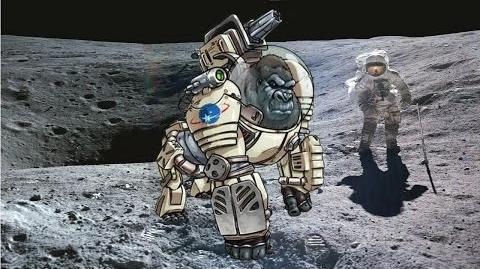 Appearance
Cosmo Kong is a gorilla in a spacesuit equipped with a laser cannon on its back.
Stats
Attack: Very High
Life: Resistant
Speed: Slow
Attacks

Ape Smash

Monkey Beam
Mutopedia Entry
"There is no messing around when it comes to Cosmo Kong. He loves the fight and uses his brawn to do some damage. But it's not all about the fighting, in his spare time CK enjoys other activities such as eating bananas, kart racing and throwing barrels at plumbers."
Trivia
Gallery
Ad blocker interference detected!
Wikia is a free-to-use site that makes money from advertising. We have a modified experience for viewers using ad blockers

Wikia is not accessible if you've made further modifications. Remove the custom ad blocker rule(s) and the page will load as expected.