The Challenge Hall is a building where one can produce items by purchasing them with Challenge Tokens. Challenge Tokens are ONLY obtained once a month during a 2 week event by completing 14 different challenges during that time.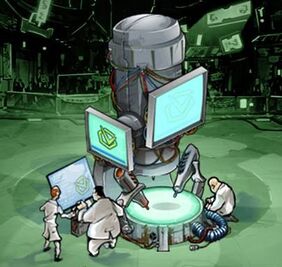 Challenge Hall Items
The following items can be produced in the Challenge Hall, for the indicated prices:
List of items since February 21st, 2018
List of items since ? ?th, 201?
List of items since July 1st, 2015
List of items since November 21st, 2015
List of items since February 17th, 2016
List of items since June 16th, 2016
List of items since December 15th, 2016
List of items since April 30th, 2017
List of items since November 24th, 2017
Previously Available Mutants
Mutants previously was available in Challenge Hall at the 15/20-token level: