Centaurus

General Information
Genes
Ability
Shield
HP
1216
Speed
5.26
Category
Breedable?
Elite versions only
Centaurus is a Legendary Cyber-Galactic mutant which can be obtained by buying the Basic version, including free 50 Experience Jars, for $ 4.99 USD or the Gold version for 2,000 

.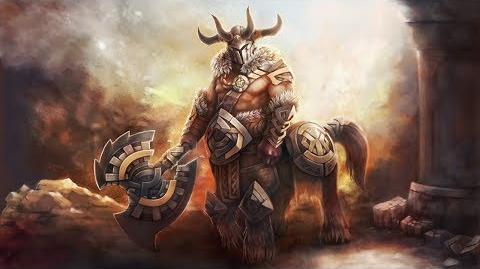 Appearance
Needs information
Stats
Attack: High
Life: Tank
Speed: Intermediate
Attacks

Star Rush

Supersonic Cannon
Mutopedia Entry
"Cybernectically enhanced Centurion, he is at the head of Proxima Centauri troops. His goal is to bring back order in the galaxy."
Trivia
His name is based on a constellation of the name.
Gallery
Ad blocker interference detected!
Wikia is a free-to-use site that makes money from advertising. We have a modified experience for viewers using ad blockers

Wikia is not accessible if you've made further modifications. Remove the custom ad blocker rule(s) and the page will load as expected.