Blood Berry is a Legendary Mythic-Mythic mutant that can be earned from the Mutants Slots.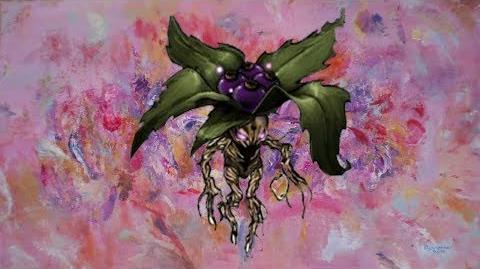 Appearance
Blood Berry is a floating plant with roots as its hands and feet.
Stats
Attack: Medium
Life: Tank
Speed: Very Fast
Attacks

Bad Seed

Vegeto-Blast
Biography
Some Berries are tasty, some are posionous, but only one Berry can take down a fully trained mutant. Blood Berry was found growing in the arena, tests reveal it had absorbed the various chemicals and mutant DNA found in the ground.
Trivia
A reference to the Mandrake.
May also be a reference to Palmon from Digimon.
Gallery