Bio-Hedgehog is a Legendary Cyber-Zoomorph mutant who's first available in the Shop for 2,000

.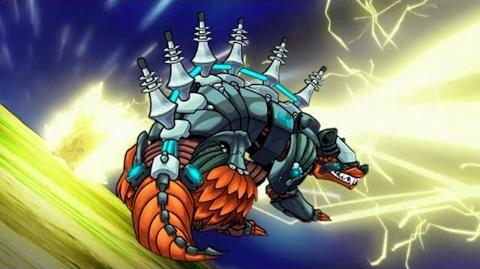 Appearance
Appears to be a yellow cybernetic hedgehog like creature with razor sharp tooths on it's jaw.Despite it's namesake, this mutant looks more like a cross between a badger and an armadillo rather than a hedgehog.
Stats
Attack: Cataclysmal
Life: Tank
Speed: Very Low
Attacks

High Energy Fury

Animal Rage
Biography
It was hit by a truck while crossing a road, once. The truck was obliterated.
Trivia
This mutant seems to have a higher Shield value than normal, starting out at 23% rather than the standard 20%.
Gallery